Clinton High School, Clinton , Indiana Alumni Email Address Registry

Free for you to post email addresses and use, unlike other web sites . Please only alumni from CHS from 1920 thru 1977

Last Up Dated  August 17, 2014 at 9:07 AM

List Now Stands with 704 Alumni Listed

CHS Alumni Email List by Class Year

Please visit the Cover Page, and while there feel free to sign the Guest Book. Stop by Often !
Please Click Here to Send Your Email Address Information
Also Include Class Year and Maiden Name !

Ladies Please Use This Format: your first name ( maiden name) last name now

One last thing, Please tell me that your information is for the CHS page, the reason I ask this , is because I also do an Alumni page for Dana High School. This way I won't get confused and list you under the wrong school.
The List Got So Large It Had To Be Split ! To View Class Years 1960 Thru 1977, Click Here !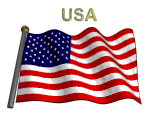 Check out Reunion Central for information about Clinton High School reunions !

   This Web Site IS NOT the source of viruses!!!!!

If you contracted a virus, it's because you have clicked on an infected email attachment someone sent you !!! It spread to everyone in your address book who didn't protect their system. You also got the virus because you DID NOT protect your computer system with anti virus software, or did not keep the virus definitions updated as you should !!!!!

                                                                                                             Webmaster

See 1947 Picture of the Clinton High School Football Stadium  Click Here
  Looking for old pictures! Do you have any old photo's of the area grade schools Glendale, Fairview, Matthews South, Central, Dana, St. Bernice or Hillsdale? Would you be willing to share them with us. You can send them electronically or loan them long enough to be scanned.

   Let's start a picture data base! How about other interesting area photo's Jim's Sugar Island, The Breezeway Drive In, local area teen bands, Drug Stores/Malt Shoppes, Hot Rods, Aragon Pool, Abriani's, Dagley's Roller Skating Rink anything from the 50's 60's and 70's era.

   Click
here
to send them electronically. Send me an email and we can arrange another method for delivery if you don't have the ability to send electronically.
Check out this
web site
about Indiana High School Football and Clinton High School's three State Championships.